When it comes to crafting your interior design services, know that you do not need to offer whatever your "competition" is offering.
However you do what it is that you do, you can choose to offer whatever you want. Don't think that you need to do the same things that another person is doing.
You only need to offer what is required to get the result for your client. Should you choose to provide other items only, do so when you feel competent in doing so.
Some designers charge for a la carte services and some create packages. There is no right or wrong answer when it comes to the services and/or packages that you choose to offer.
☠The only thing I will caution you against is offering 84 design services for your client to choose from. They will be confused and a confused mind doesn't buy anything.
I once had 12 different design services. My thought was that I could do so many different things that I wanted to be able to service everyone. So, strike one I didn't have my ideal client in mind and strike two is that most clients do not know what they want.
Types of Interior Design Services You Can Offer
Paint Colors

Space Plan

Renderings

Mood Boards

Shopping Lists

Window Treatment Ideas

Shopping Lists

To Do Lists

Art Layouts

Accessories Mood Boards
Wall Art Ideas

Fabric Mood Boards

Be a Personal Shopper for Specific Items

Designer On Call Service

Finish Selections Service

Pre-Made Room Designs

Pre-Made Paint Color Palettes

Window Design Ideas

Private Message Board for Monthly Subscription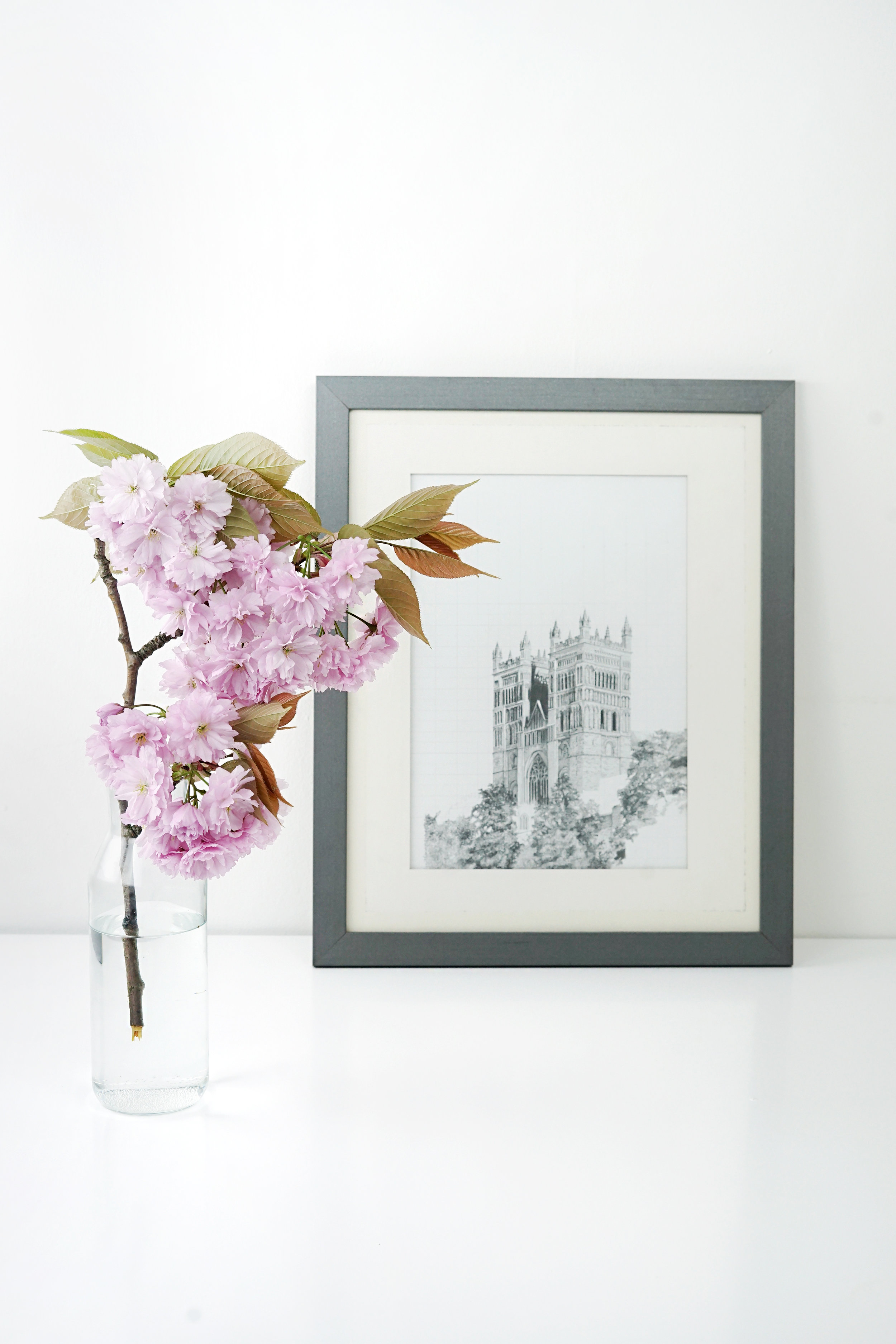 When it comes to selling your services, you will want to have a sales page on your interior design website that tells them about the features and benefits of working with you. Here's a formula you can follow:
Packaging Interior Design Services
I suggest you pick three packages to start. No more. When a potential client comes to your offerings page after mulling over hiring you, the package structure and pricing will guide them to choose the middle option.
It's called anchoring. You see, you have to set the stage for pricing. When a potential client comes to your packages page after mulling over hiring you, the pricing stage will be set. Your lowest priced offering will be the anchor.
When I see your first design package is priced at say, $1000, I think to myself okay, that's not too out of line. Your next package is at $1300. Well, it is a little bit more, but not too bad — just a few more hundred out of my pocket. Your last package at $1700, and that is just a little too much for me. It's $700 more than your base package, and I can't do that.
We all do this when we are considering a purchase. And by having these three packages, it helps us to justify and rationalize the purchase we already wanted to make with our heart.
Package 1 is your super awesome most expensive package and priced 40% more than your Package 3. This is the package where you could pull out all the stops. Add in the nicest version of your service. You could partner up with a colleague to add in an organizing service. Maybe you decide to offer a catered dinner party when the project is complete. Whatever you can dream to provide in this package that will make your clients gush over you is what you want it to have.
Package 2 is meeting most client's requirements and priced 20% more than your Package 3 package. It includes all of Package 3 services plus some more.
Package 3 is supposed to be below their budget. This is your basic package of services. It should be decent, but not too enticing.
You can learn more about pricing your interior design services here.
The Formula To Sell Interior Design Services
For each service and/or package you should create a sales page on your interior design website for it. A sales page is a specific page where the purpose is to sell your your thing. There's a way I like to write certain sales pages, and you can follow that formula (below) or you can hire a copywriter to do it for you.
Headline – Tell them what your design service will solve. Address their problem. But do it in a way that catches their attention. Do a little brainstorming and figure out what is the big benefit from your design service. If it's a room redesign go at it like.
"Finally. You can stop being embarrassed of your room, invite over your in-laws and make them speechless for once."
Well yours will be way better than that, but you get the idea. Appeal to their core of their problem, which isn't just about their room being a mess/ incomplete/ dated. It is about how they feel about it. And you need to feel their pain. But not in a creepy politician way, just a genuine way.
Intro Paragraph – Give them a brief idea what your service is about. Get into their head and tell them what they tell themselves is their problem. Show them you know how they feel about their problem. You are expanding on the headline.
Introduce Your Service – Put the name of your service out there boldly and triumphantly! Brainstorm and come up with something catchy. Use Thesaurus.com to come up with some fun names that have some awesome alliteration.
What do they get? – Tell them what you are going to give them for buying your design expertise. Bullet points are perfect. Make sure you also don't use language that only other designers would understand. Even better is to tell it as a story.
Testimonial – Here is a lovely place to put in a glowing testimonial from one of your adoring clients.
Who are you? – They want to know what you bring to the table. Let them know why they should trust you and give you money.
Testimonial – This is the perfect place to put another testimonial because you just told them about yourself and now you can back that up with another glowing testimonial from another one of your adoring clients.
Benefits – Tell them how this will make their life better. Not what your service does, but how they can put a value on your service. If you are going to save them from having to paint 80 swatches on their wall and 10 trips to the paint store, say that. If you are going to save them restocking fees, gasoline, headaches, time away from family… tell them. What is in it for them, but not just generalities.
How it works – They need to know what happens after they give you their hard-earned money. Tell them briefly how you go through the design project. You'll want to create a "Welcome Packet" with a welcome message, a design questionnaire for them to fill out, a guide on how to measure their space, a guide on how to photograph their space and other details you need to them about after they choose to buy.
Address their objections – Think of all the clients who have expressed their concerns about hiring a designer. Bring those points up. Yes, bring them up. They are already thinking them. And because you answered their objections, what other reason could they have to say "no"?
The Cost – Spell out how much it costs, if you offer payment plans or discounts for payment in full. Also compare how much your service costs compared to the hours they will spend buying or doing things that will not get their room one step closer to completion.
Testimonial – Another great place to put another testimonial because whether you offer a guarantee you have someone else easing their fears.
Tell Them What to Do – After they have read all of this, let them know what you need them to do next. Either you tell them they need to click a "Buy Now" button or they need to email you to get started.
Whatever it is, tell them what to do. You're directing this sales page after all.
What happens after you buy now? - Tell them explicitly what happens after they pay you. Will send a prompt email response to them (perhaps you have your autoresponder set up for this?), if they will get a receipt with a "Welcome Packet" in their email inbox or a personal phone call from you. Let them know what happens next and how to contact you in case they need to.
Offer them an alternative – Maybe they don't want to hire you today, but they like you and want to hear more from you. This would be the place to invite them back to your free newsletter or Facebook page or to subscribe to your blog. Give them somewhere else to go to follow you and keep up on your activities.
The last thing I want to mention about selling your services is that this isn't just a situation where you throw up a page on your website and just sit back waiting for people to hire you. You need to market yourself and your services all the time.
Learn All About Growing Your Interior Design Business
Are you ready to dive in and skip the endless hours of googling? I', here to help you cut out all of the confusion when it comes to starting and growing your interior design business with tons of on-demand courses, checklists and other valuable resources inside the Society.