Your interior design brand has a remarkable story to tell. Let's talk about what a brand is and isn't.
Your brand isn't just a logo. It is the promise of an experience that your clients will have with you when they hire you.
It's the personality of your business. Your brand won't make you get more sales, but it will help you to connect with your prospects and further your relationship with the clients you've worked with.
Your brand isn't something that people can hold or touch, but it lives in the minds of your customers. Their perception of what your company is all about.
Your brand must make an emotional connection with your client's and tell their story. Knowing what their story is key to building a relationship with them. In the Astro Brand Alchemy course I've made the process of identifying your ideal client and creating a brand that they fall in love with easy peasy.
When we get to the visual components of your interior design brand, we then are talking about your brand identity that incorporates your logo, the colors that you use, the images you select, and the fonts. None of these elements will matter to the success of your company if you haven't first identified who your ideal client is and what your brand identity is all about.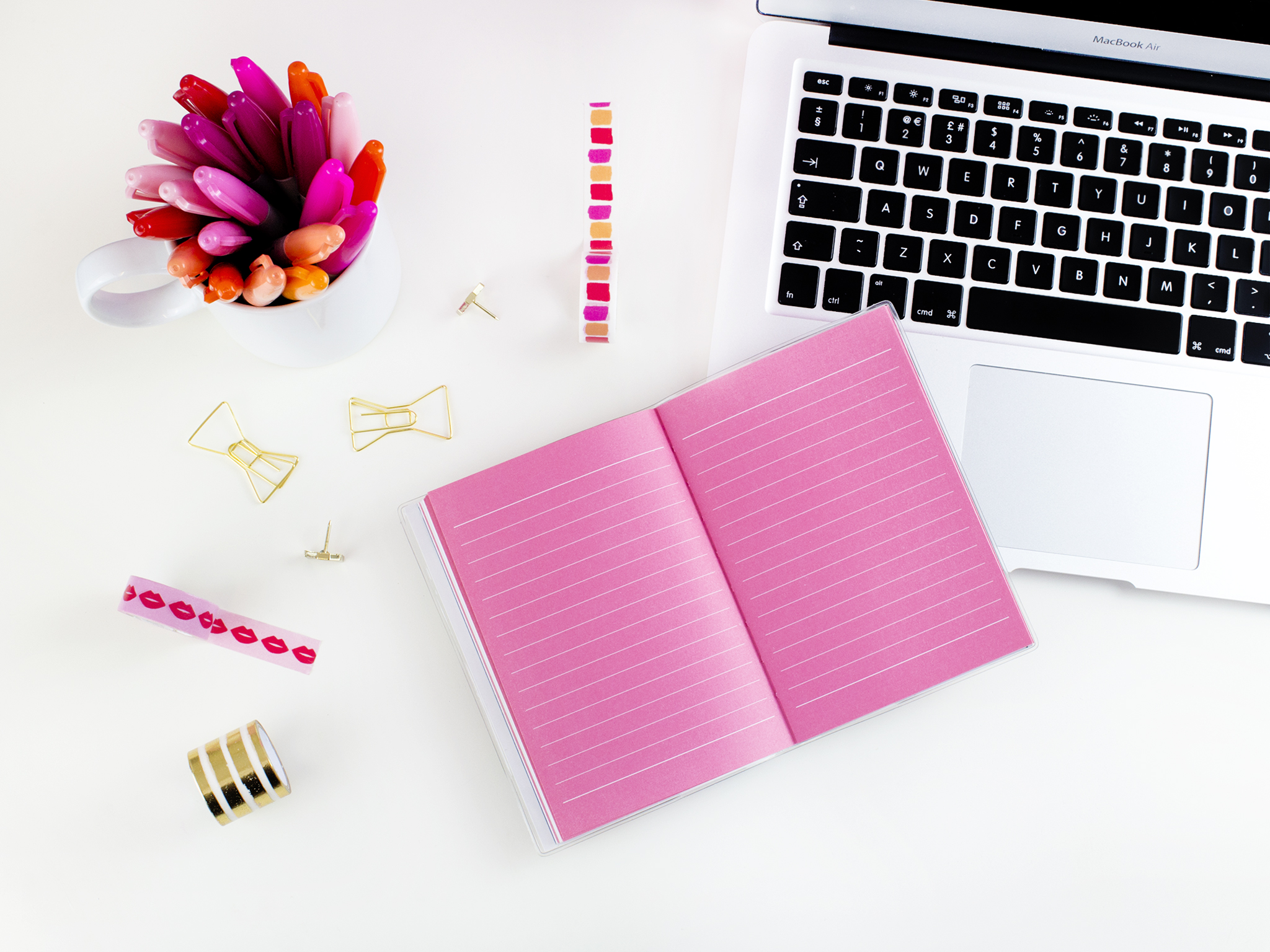 Logo
If you don't have a logo for your business yet, you can create one quickly in Canva. Don't stress out about this. Your logo can be as simple as a text treatment like this:
You will want to use your logo on all of your design work. You will want to place it on the photographs of your design work. You will want to put it on everything you send out. And I would suggest placing it on the part of your work that is not easily cut out by those dastardly design thieves! (Sad, but true designers may steal your work. If you can place your logo somewhere that isn't intrusive, but in a tricky spot, they are less likely to take and repost your work as their own, BUT this doesn't guarantee that they won't, and there's really no way to prevent fuckers from stealing shit 😒)
Colors
The colors that you choose for your business should be based on color psychology. If you already know who your ideal client is on a deep level, then you'll have a pretty good idea about what colors they will identify with. If not and you'd like to do some research on color psychology, I suggest you start with this post by Elle & Company.
Choosing Images
Selecting images for your interior design website and blog posts can be a major pain in the ass. Know that when you do choose images you need to be aware of the legalities in using certain images. Here's a handy poster to check when you're wondering about using an image on your website that you do not own.
I get the majority of my images from Unsplash. I've found some other resources for stock photos here.
🌟A strategy that I like to use when selecting photos for my website is to imagine that every picture I choose would be one that would be in my business's scrapbook if my business was a person.
🚨DO NOT USE STOCK IMAGES IN YOUR PORTFOLIO. If you don't have any images for your portfolio of your own projects, then follow my tips here. It would be dishonest to share those photos on your website as a representation of your own work.
Fonts
Choosing fonts can be a pain for sure. And depending on the website platform you're using; it can be a pain to get them to show up on your website, too.
Generally, you'll want to stick with standard font combos. Canva has an excellent post on pairing fonts. And if you're looking for a good place to buy fonts, check out Creative Market.
Now that we've gone through all of that, your work is just starting. Creating an interior design brand, in some ways, can be the easy part. Now, let's get down to the nitty gritty of marketing, shall we? Let's go.
Learn All About Growing Your Interior Design Business
Are you ready to dive in and skip the endless hours of googling? I', here to help you cut out all of the confusion when it comes to starting and growing your interior design business with tons of on-demand courses, checklists and other valuable resources inside the Society.