Email Marketing For Interior Designers
Disclaimer: The page contains affiliate links. If you click on a clink and make a purchase, I will earn a commission (at no additional cost to you). I only recommend products and services that I have found to be helpful and trustworthy. For more information, see my terms + conditions page here. Thanks for your support.
Email Marketing + Automation
Email marketing seems so 1996, but once you bring these prospects to your website, your next job is to get them on your email list.
You do that by first signing up for email marketing service like Mailerlite.
You will create a list and a sign-up form so your prospects can hear more from you.
🚨Don't wait to do this thinking this is something for the "experienced" entrepreneur. It isn't.
You need a mailing list. Again, you NEED a mailing list. Once more, with feeling, YOU NEED A MAILING LIST. That's how important this is.
Whether you're selling paint color palettes or full design services, while you are building your business, I want you to keep this critical thought at the forefront of your mind.
The Money Is In The List
You can have a Pinterest, a Twitter account, an Instagram, and whatever else that is out there, but if you do not have a mailing list in a place, you will be one sad 🐼panda.
What does this mean? It is a list where you have created real value and a relationship for your peeps by sending them emails directly to their sacred inbox.
Even if you have like a gazillion fans on Facebook or Twitter, the people on your email list are a little more invested. They want to hear from you and get your updates because they are likely to miss them in the social media blur. And if you get put into Facebook jail, this will be the only way you can communicate to your sweet little peeps.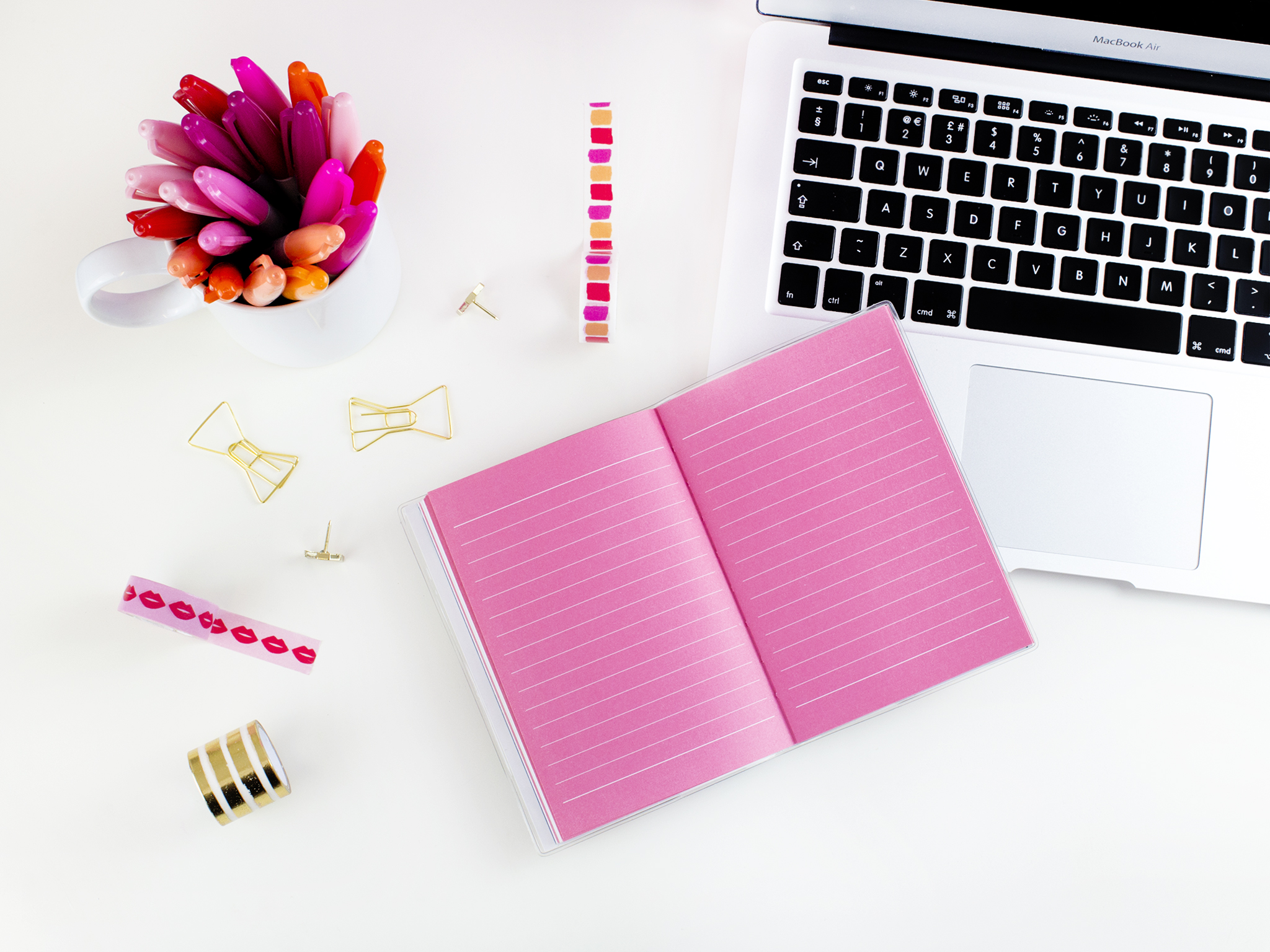 Now why would people hand over their email address to you?
They don't know you from Steve. Here are a few reasons someone might sign up for your list.
You give them a free guide to use like budgeting for their project, share your favorite retailers, or show them how to do something like accessorizing their coffee table

You give them a bite-sized taste of your skills with a tiny service

You create an autoresponder series of posts to make their life easier
This little freebie (and I do mean little) should be awesome and get your prospect some type of quick win. Whether it's clarity and a plan or it shows them how to do one small thing successfully, your aim should be to provide some real valuable help.
Is your freebie (if it isn't just your entertaining wit) something you could charge money for?
It needs to be. This "freebie" should be awesome - so awesome you could be charging money for it, but you aren't because you're awesome like that and want to prove your awesomeness. Got that? Awesome.
Once you get their precious email and deliver the freebie, you also need to email them on a regular schedule. Pick a day and stick to it. Put it in your calendar and make it happen every week. Yes, every week. People will forget about you if you don't email them frequently. Worse yet, you email them once when you send the freebie and then wait a few months to send something when you have gotten the courage to email them again? Well, by that time, they will have forgotten who you are and what you're doing in their sacred inbox and mark your email as SPAM. That is gonna suck.
So just keep a schedule and know that people will unsubscribe and you can do a happy 💃🏻dance about those folks. It means you're weeding out the imperfect from the perfect.
When people sign up do they know what they can expect from you?
Tell them about your schedule you intend to keep if you are a wordy person and want to email them every night they need to know that before signing up. If you only plan to email them once a month let them know that too, so they don't think you forgot about them.
What are you going to email about?
Are you going to be schizophrenic and not have a purpose? Are you going to email your fave pins from Pinterest? Are you going to send them free tricks and tips? Knowing what you plan to share first helps guide your emails.
When someone signs up to your list, is it creating a personal connection? Here's how to make it that way.
Create an enticing offer written to one person – your ideal client. Not just "join my list".
Have a double opt-in (meaning people must confirm they want actually to be on your list). People understand and will know they need to confirm their email address. Let them know that when they confirm they are one step closer to your free goodie!
Write something cute on the Opt-In Confirmation email about how easy it is to say yes to you with just one click.
Your "Thank You" email should obviously thank them, remind them how often you be giving them updates and tell them how to get their freebie. You may even include a link to download it in this email.
Now that you've created a list, you need to get people to give you their email address. Be your customer and figure it out this way - what would you want for free?
My #1 Strategy To Keep My List Thinking About From Day One
First, let's start off with what the big girls (boys) do. They use an Autoresponder. And you will want to do that, too.
When someone signs up for your email list, you should have a "Welcome Email." After your person signs up and go through the confirmation dance, the last email your service sends them should be customized to include the following:
Thank them for signing up.

Let them know when they can expect to hear from you.

Ask them to invite your friends to your list.
After you have that finished, you will want to set up this next most awesome thing. This is one of my most favorite tips ever! It worked like a magic charm for me, and it can do the same for you.
Here's a basic autoresponder series:
Welcome Email

Valuable Content (this could be one of your popular blog posts) email

Valuable Content (this could be one of your FAQs) email

Valuable Content (this could be one of another helpful resource you have) email

Introduce your service related to the previous content emails that you just sent them with a "Call To Action" email
At the end of each of these emails encourage your readers to get in contact with you by either finding you on a social media site that you are active on, direct them to your sales page or to email you.
Sending that newsletter out
Now that you've committed to sending out a newsletter do not make this a big old fucking deal. If you're blogging regularly or creating some type of content on a regular schedule, then you can simply send that to your eager readers.
You can also send them what you're working on, where you're shopping for cool shit, or simply send them a quick tip. Just make sure that you stay connected with them, okay?
And yes, thank you for asking. Even though you shared it on social media, it doesn't mean they even saw it. 👋🏻Helloooo algorithms.
🌟And here's a lil tip about your newsletter… make sure on every newsletter you have a link to your store. That way, your services are seen every time by your prospect. It's a gentle reminder that you do sell services.
Commit to building that list
With whatever marketing strategy you have decided to go with, please, please, puh-lease make sure that you are also getting people to sign up for your newsletter. EVEN IF you haven't sent one out yet.
You will want to spend the time working on growing your email list and then cultivating relationships with your subscribers (that last part can be automated, and I show you how in the Society).
Learn All About Growing Your Interior Design Business
Are you ready to dive in and skip the endless hours of googling? I', here to help you cut out all of the confusion when it comes to starting and growing your interior design business with tons of on-demand courses, checklists and other valuable resources inside the Society.